---
Doggy Bakery
We have a fully stocked bakery case with fresh, ingredient friendly treats available for you to choose from.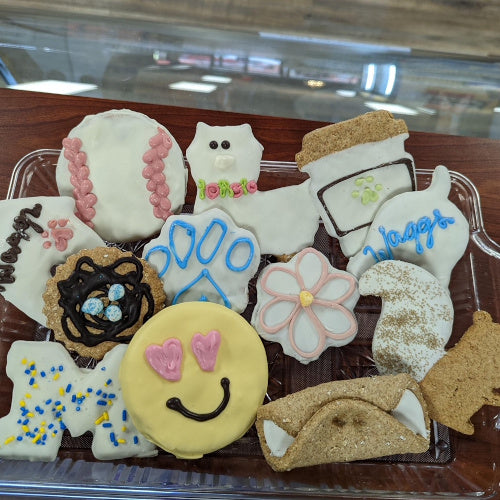 Gourmet Treats
Looking to get a few gourmet treats that your furry friend will truly appreciate on their special day? Look no further!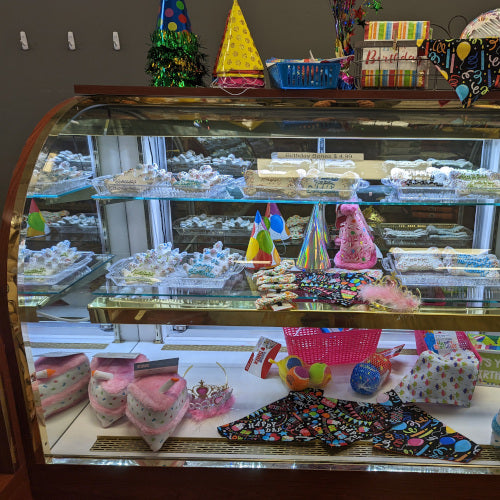 Production Treats
Are you just simply searching for something to cheer your pal up? Stop by!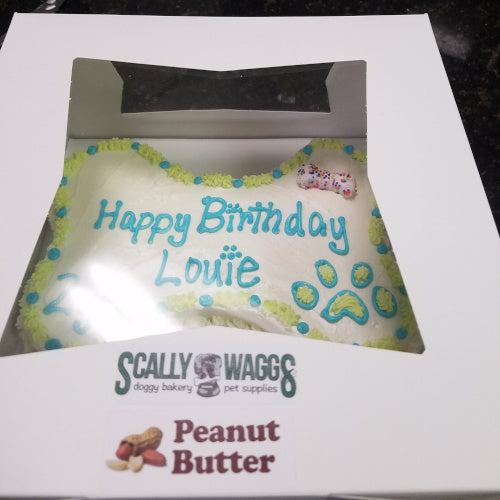 Cakes
If you're looking to make amazing memories that will truly stand the test of time, we have you covered!
---
FRESH BAKED DOG TREATS
Visit Scally Waggs Doggy Bakery & Pet Supplies to pick up some special treats for your beloved pooch. Our unique birthday cakes and other baked products are chemical free and healthy for your pet.
Your 100% satisfaction GUARANTEED. Visit us today at 4 W. Front Street.
Click here to order now
---
Healthy Treats for Your Furry Friend
Treat your beloved pet pooch to our scrumptious baked treats. Every item is responsibly made with natural, organic, and chemical-free ingredients. Whether you want a customized cake for your dog's birthday celebration or some delicious holiday treats, Scally Waggs Doggy Bakery & Pet Supplies is where you should be heading.
We have been serving Monroe County and the surrounding areas since 2016. Visit our doggy bakery today and your 100% satisfaction is GUARANTEED.
Why Choose Our Doggy Bakery Products?
Custom birthday and holiday cakes made to order
Over 40 varieties of Human grade treats available chemical-free
Made in house
No preservatives added
Gluten-free treats available